Keychains are a common item and you may already have a couple, but customizing them can do wonders. You can get creative with keychains, such as advertising your business or adding to your personal collection. As such, the types of keychains you select should fit your or your company's style. It pays to invest time and energy into picking the right one since it will represent your brand and serve you for a while.
Before you begin designing your custom keychain, it's a good idea to familiarize yourself with the following keychain types and know when to use them: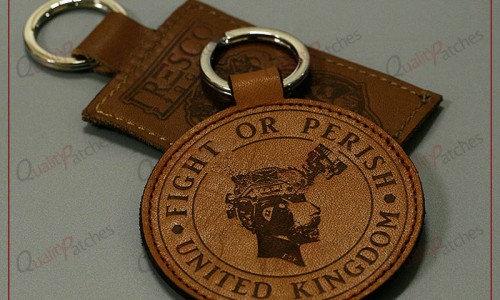 This keychain type is the classic and go-to choice for many people. It makes for an elegant gift and can add an edgy touch to your personal aesthetics. The best thing is that various aspects of leather keychains can now be customized, from size and shape to color and style.
Whether it's a name or logo, leather can turn anything into an iconic design. Plus, it adds flair to the keychain no matter the finish. It's just a matter of finding the right shop to assist you in engraving your preferred motif and achieving your desired result.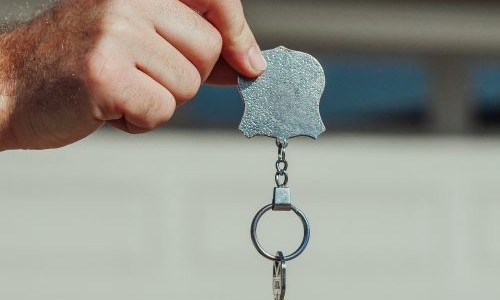 Among the types of keychains, metal is another easy pick. Think about the familiar way it jingles with your keys or add weight to them. With metal keychains, you can quickly find your cluster of keys inside your bag or purse.
Typically, these are made of nickel or brass with an all-metallic finish or an enamel color fill on either side (sometimes both). With custom patches, you're free to tailor-fit the number of colors in the material and design. You can also select the attachment and personalize it according to your style.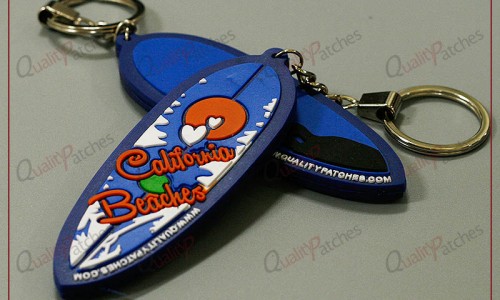 Polyvinyl chloride or PVC is a durable plastic material. It is popular for being flexible and waterproof, performing well under different conditions. This soft and adaptable material also provides a smoother, more affordable, yet equally reliable alternative to metal and rubber.
With PVC keychains, you can have fun with the design. Some have their keychain three-dimensional shapes to make the most out of the design. You can also have the material for the attachment customized. To give you an idea, the common options for the primary keyring is plastic or metal.
These custom keychains can be playful and quirky, formal and practical. They are also bendable but tough, lasting you or your giftee years. Other characteristics of rubber include being easy to clean, resistant to fading and effortless to customize.
Rubber keychains also complement other materials. When combined with PVC, for instance, rubber keychains can be softer while remaining sturdy. Do you own a business? Use them as merchandise to promote your brand or build workplace morale. You can also enhance your company's exposure if you employ them as giveaways.
One advantage of acrylic keychains is that they're lightweight and, thus, convenient to carry around. They can be a no-brainer option for those who like to put their keys in their wallets or pockets. While light and budget-friendly, they can be hardy in terms of lifespan and durability.
Aside from quality make, acrylic can be tailor-fit to individual preferences or certain themes. The latter is why it's a favorite among marketers. Acrylic keychains can come in many colors, shapes, sizes and styles. Just check out your holiday-related keychain; it might be made of acrylic.
Other Types of Keychains
The types of keychains available in the market have expanded through the years. These days, you can find keychains that also function as another tool. Here are some examples:
Bottle Opener – This versatile keychain comes in various shapes and styles. Meaning, you can personalize it to your heart's content. Put your name, logo, pattern or design on a standard body. Or create a unique mold in solid colors. Whatever you choose, make sure it's also pretty effective in popping some bottles open.
Carabiner Keychains – Strap these beauties onto your backpack or belt when you go camping or hiking. Carabiner keychains are perfect for keeping your keys safe while you're out and about. At the same time, they allow you to reach for your keys conveniently when you need them.
Dog Tags – This item has evolved beyond its military origins into being sported as a trendy accessory. Engrave your name or brand on this custom keychain to mark your property. And then attach it to your bag or purse. You can even wear it as a necklace if you like.
Luggage Tags – A personalized luggage tag fits your unique traveler's personality. So make sure it matches not only your luggage but also your identity. And when it comes to practicality, it'll be easier for you to spot your luggage in the airport with a tailored luggage tag.

Custom Keychain Styles
There are many ways to express yourself through custom keychains, but it's always best to know the basics and take it from there.
Double Sided Keychains – The style of the double sided keychain allows for both sides of the keychain to be used for engraving or embossing a design. It works well with 3D molds. But it can also be applied to materials like leather, where you can have one side dedicated to a logo or image and another to your name.
Engraved Keychains – This is a technique as much as it is a style. Engraving refers to carving your design into the material used to create your keychain. The result can be as simple as an icon or your name or as intricate as a detailed logo or patterned design.
Embroidered Keychains – Embroidered keychains are always a good idea if you're thinking of giving something personal to a loved one, family member, friend, boss or colleague. A reliable custom keychain maker can even turn the most mundane design into a premium visual with embroidered keychains.

Customize Your Keychains With Quality Patches
Customizing your keychain enables you to express and explore your personal style. To make it meaningful, you should find a personalized keychain creator that can accommodate your specifications down to the tiniest details.
Look no further because Quality Patches has the perfect solution for you. We offer custom keychain services that include applying your artwork and personalizing the size, shape, material, etc. So contact us today and share with us your custom keychain style ideas.