While the winter weather may make everything look a bit dreary, your fashion sense does not have to follow suit. Layer up with some lively outfits and accessories this season. And while you're at it, why not add a polished flair to your look with leather patch items?
Leather automatically upgrades any style. Thanks to its understated elegance, with custom leather patch hats, bags and even coats, you can stand out against snowy backdrops or festive holiday lights.
There are different ways to go about wearing leather patches this winter, but we'll share with you our top faves. Before that, though, let's look into:
How leather patches came to be
How they became a winter attire staple
The History of Leather Patches: How They Came To Be
To better appreciate the leather patch, we have to go all the way back to World War I. The first known widespread use of leather patches were among German soldiers who sewed them onto their uniforms, particularly the elbow part.
Originally, the elbow patches were added to clothing for protection. But then came World War II, military pilots started having them personalized and sewn onto their jackets to mark their accomplishments.
In modern times, the leather patch has become a fashion statement while retaining what it used to symbolize: the respectability that came with serving in the war.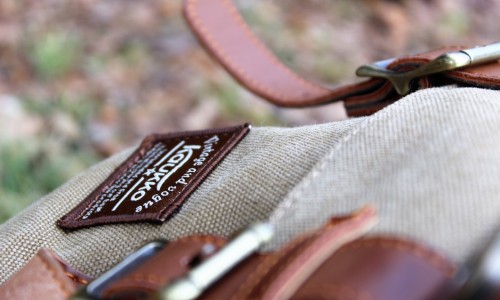 Custom Leather Patches and Winter Clothing: The Connection
If you've ever wondered why some old, heavier winter gear usually has leather patches, that's because the latter is used literally to patch holes in coats. This stays true with this patch type's original purpose of protecting clothing pieces' high-wear areas like the elbows.
But nowadays, leather patches can be personalized to spice your winter apparel and accessories up. Here are some ideas to inspire you:
Over a Belted Trench Coat
Turn this classic number into a trendy piece with custom leather patches. But don't forget the basic necessities: a wide collar, shoulder tabs and, of course, a belt. With everything in place, you can line up each of the pockets of your beautiful coat with a patch – preferably the same color as the main item but in a different darker or lighter tone. The result may be subtle, but this upgrade can make any trench coat look sophisticated.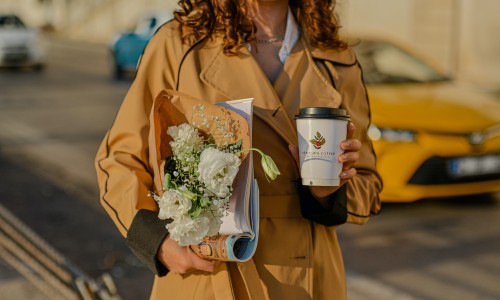 Custom Leather Patch on a Hoodie
If you have a favorite hoodie that makes an appearance whenever chillier winds start to blow, you might want to give it a new look this year for a change. Try adding a custom leather patch on its upper-left corner, near the chest, where brand labels usually are. But you can also put the patch wherever you want. There really are no rules when it comes to the design, as long as you like it enough to place on your go-to hoodie.
Leather on Leather
Speaking of go-to items, you might also have an old leather jacket or two that you want to revive during the colder months. Do they have holes? Then include iron-on leather patches to your holiday shopping list and use them to cover up the minor damage. You get to repair your leather jacket, giving it a new lease on life while also allowing yourself to don a slightly modified outfit without spending a lot of money.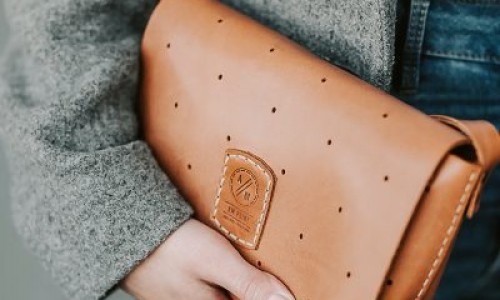 On Mixed-Denim Jeans
Jeans may be hidden by long coats, but you can still flaunt your superb pair inside restaurants, cafes, malls, and other indoor settings. Go all out and turn heads by patching it with leather. This type of patch is charming, and grabs people's attention immediately. But it's also durable, making it a practical choice for those who want to jazz things up, including their jeans.
Custom Leather Patch Hats
Accessorize your hats and beanies with custom leather patches. You can use personalized designs to showcase your unique persona. You can also add your name or initials to identify your belongings if you, say, share stuff with your siblings. If you also want to fix some old beanies, this is the way. No matter the reason, leather patch hats can add a unique touch to your wardrobe and protect you from the cold, while keeping you stylish.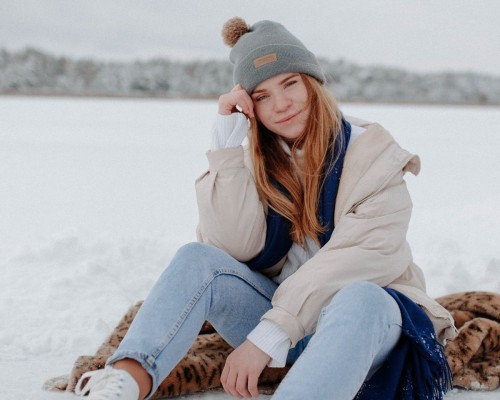 Get Your Custom Leather Patch Now
Now that you know the origin of leather patches and their connection to winter clothing, it's time to get pumped up and add these sophisticated style statements to your winter attire. So what are you waiting for? Go for it!
The best part is: you don't have to go far to shop and collect your personalized designs. At Quality Patches, we provide you with plenty of options to make your leather patches totally your own. Upgrade your winter attire and let your leather patches reflect your personality and taste.
Check out our Leather Patches collection and learn how we can help tailor your order to your needs and preferences.