If you want to take things up a notch this year, consider giving unique and personalised Christmas gifts to friends and family. For starters, you can add your personal touch through patches and accessories with artwork you designed yourself. This kind of DIY (do-it-yourself) gift can be meaningful and make them feel your appreciation even more. Plus, it's practical since you can easily incorporate patches into clothing or merchandise.
From custom embroidery and chenille patches to creative keychains, lapel pins and face masks, here are some great holiday present ideas to hand to your loved ones and make their faces light up!
Patches styled this way can look timeless and trendy, simple yet sophisticated. And maybe there's a person in your life who exudes the same quality. This is the perfect opportunity to gift them with an embroidery patch that can jazz up their jacket, jeans, sneakers or accessories. Embroidery allows you to amplify the details of your design. So with our wide selection of thread, you can blend, create a color gradient or make a single color pop. You can also keep 100% of your artwork's shape when sewn or ironed on. What's not to love? Shop high-quality, custom 
Embroidery Patches
online.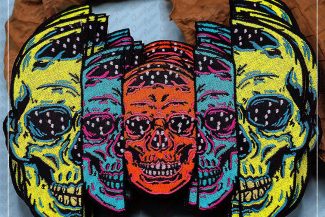 These three-dimensional (3D) patches offer a fuzzy texture thanks to the woven thread stitched onto felt. They are superb, vibrant and colorful, which makes them an ideal gift add-on or standalone choice. Bold letters, simple patterns and solid colors work well on this patch type since it doesn't show off detail well. But this unique quality lends them useful in classic varsity jackets, vests, hats and even awards if you're keen to give away a few to affirm your favorite people. Although Chenille patches are almost synonymous with collegiate patches, they don't always have to look serious. Try your hand at a fun and lighthearted design that will make the recipient crack up or feel warm this holiday season. Shop high-quality, custom 
Chenille Patches 
online.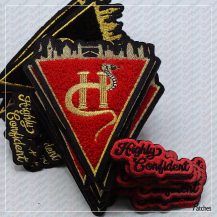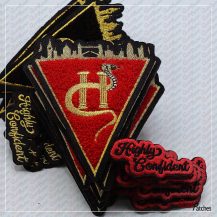 The clean-cut, modern look of this patch style appeals to various tastes, but it's mostly making the rounds in European streetwear fashion circles. Its rubber appearance not only provides a flawless backdrop to your design but also enhances its durability. PVC patches are lightweight and flexible. But don't underestimate their ability to withstand immense wear. With such versatility, these sew on patches or velcro patches prove to be an excellent match for clothes, shoes, canvas goods and accessories like backpacks and hats. Friends and family members who love to collect any of these items or simply love a good contemporary piece would be happy to receive this thoughtful present from you. Shop high-quality, custom 
PVC Patches
online.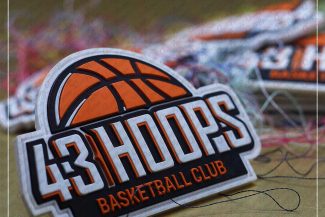 Here's something you can get for a significant other or a treasured friend who prefers the finer things in life. Leather patches are all about style and sophistication. They have an understated elegance that can quickly turn a lot of items into luxurious pieces. Let your design shine with the right leather type. The right patchmaker will have a range of options, from suede to snakeskin and allow you to find the most suitable one for your artwork. You can also pick a backdrop color from a classic array of colors: red, white, olive, black and brown. Shop high-quality, custom 
Leather Patches
online.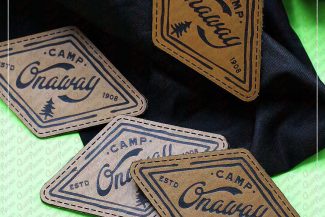 Vintage styles will never get old; hence, we have applique patches. These custom iron on patches feature an old-school look created by combining multiple layers of high-quality fabric. They have the capacity to display fine details and maintain their shape and finish after extensive wear. These are just some of the reasons appliques will never go out of style. Best of all, you can mix and match this style with embroidery, so you can have the best of both worlds. This Christmas, surprise your loved ones by applying applique patches to particular gifts, such as clothes and even homeware. Shop high-quality, custom Applique Patches online.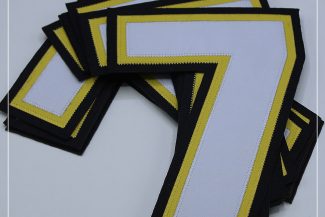 If you're looking for a kind of patch with precision detailing, this is the style for you. Sublimated patches or heat transfer dye sublimated patches deliver unparalleled detail. This is because the artwork is infused into a fabric backing. Meaning, the artwork is found inside the fabric, not on top of it. This thorough method ensures any portrait or landscape image comes out accurate, clean and striking. Sublimated patches are preferred for showing off logos and designs on clothing and accessories, including athletic gear, baby clothes and shirts. They also are used on toys, luggage, package labels and home textiles. Shop high-quality, custom 
Applique Patches
online.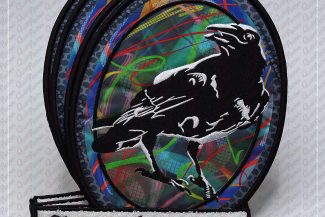 Intricate craftsmanship defines this patch style. Woven patches stand out with their clean and crisp appearance. This is achieved by applying a thinner thread onto a fabric backing. The result will make you think you're looking at a high-resolution image because of its intricacies and complexity. Woven patches come ironed on the target surface. With or without an embroidered edge, they make logos and lettering look bold and pristine. You can attach them to virtually any type of fabric or garment. But they're primarily used to personalise clothes, uniforms and even equipment. Shop high-quality, custom 
Woven Patches
online.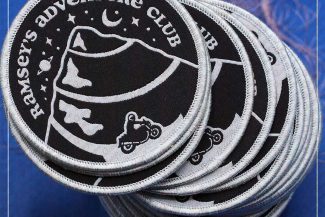 These funky patches allow users to express their individuality while staying fashionable. Custom sequin patches are shiny, radiant and three-dimensional, making colors look bold and brilliant. Anything the sequin patches get attached to becomes more lively. They are best on clothes, accessories like hats and bags and homeware. Dressing up denim is one of the most common ways to apply sequin patches. If you have a family member or friend who is into jewelry, you can also consider attaching this decorative patch to a statement necklace or purse. Shop high-quality, custom 
Sequin Patches
online.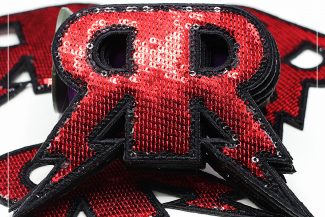 Who said this home staple can't be stylish? Keychains can both be practical and fashionable. And you can have yours and your loved ones customized, giving them a personal touch. These days, you can have a double-sided keychain and personalize each side as you please. This allows you to give the special people in your life something truly unique. In addition, you can choose from a variety of keychain types, such as metal and leather. Your set can be engraved or embroidered for an even more tailored experience. Shop high-quality,
custom Keychains
online.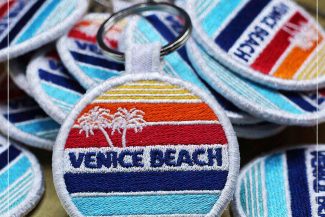 Enamel pins enhance the wearer's attire. They're elegant and simply exude vintage class. While they exist purely for aesthetic purposes, when gifted, they can make the recipient feel good about themselves. At the same time, they serve as a distinguishing feature between ordinary office suits and formal event wear. If you're planning to add them to your list of personalized gifts for Christmas, make sure to specify the colors and/or designs you want to use. Shop high-quality,
custom Lapel Pins
online.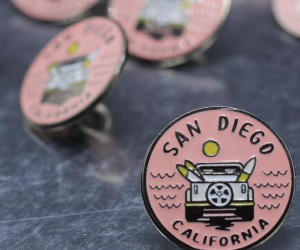 We hope you've found a gift idea that fits the special individuals in your life. Choosing personalised Christmas gifts can add meaning to the occasion, and it will prove to your recipients that you know them enough to come up with something so personal. Enjoy your holiday shopping! If you're looking for more options, 
talk to us
 about how we can help you create the perfect tailored present.